Craig's Creations
Antique Silverware Artisan, celebrating 39 years, with products featured at the Farmhouse Inn, Fullerton Ca. Gifts Inn Boonsboro Md, Route 81 Antiques Shippensburg Pa, and the 2006 movie: When a Stranger Calls.
Pocket Angels and wind chimes are located in 39 States and 20 Countries.
Celebrities and 3 U.S. Presidents.  Over 105,000 Pocket Angels Sold in the last 25 years.
Shop Our Products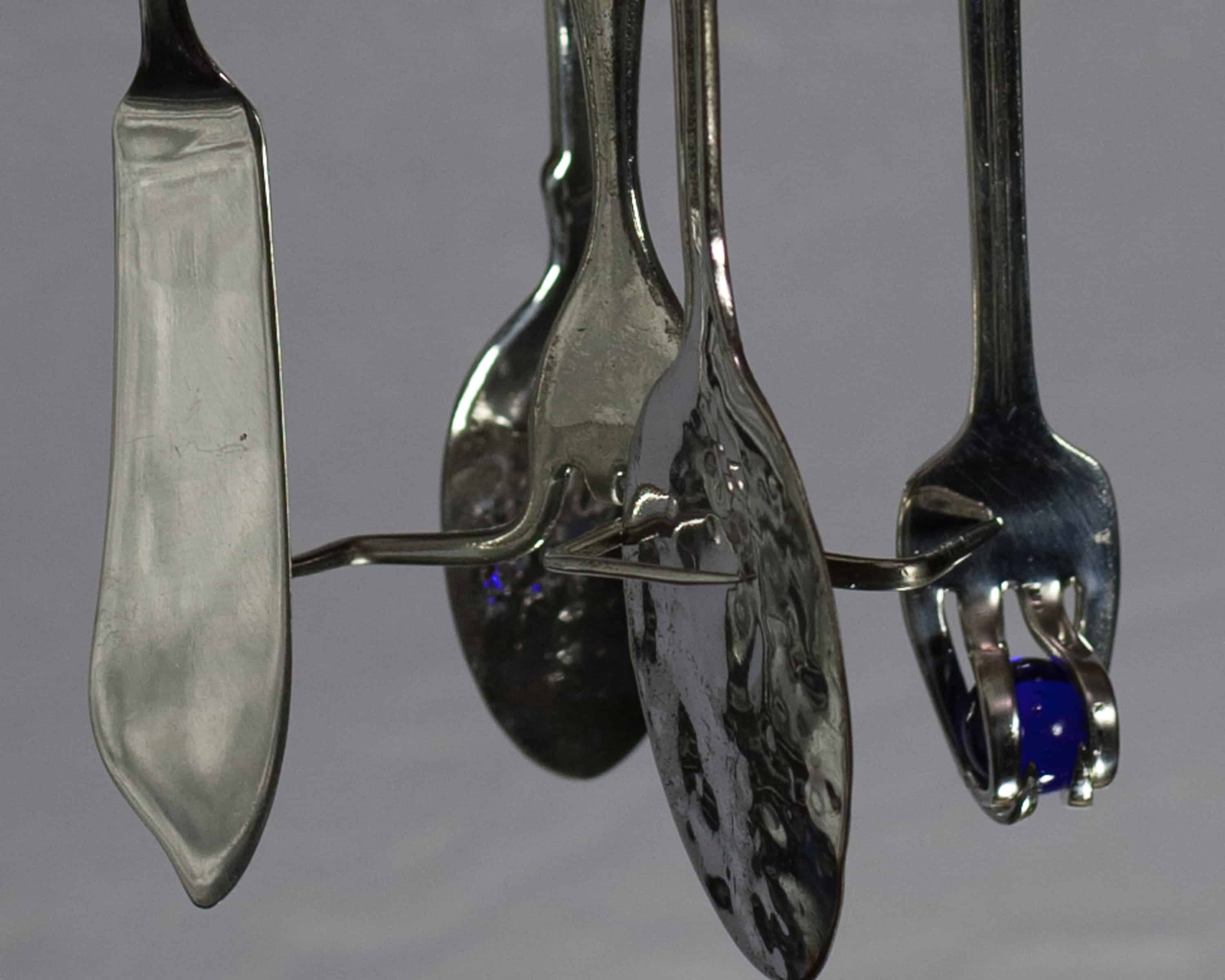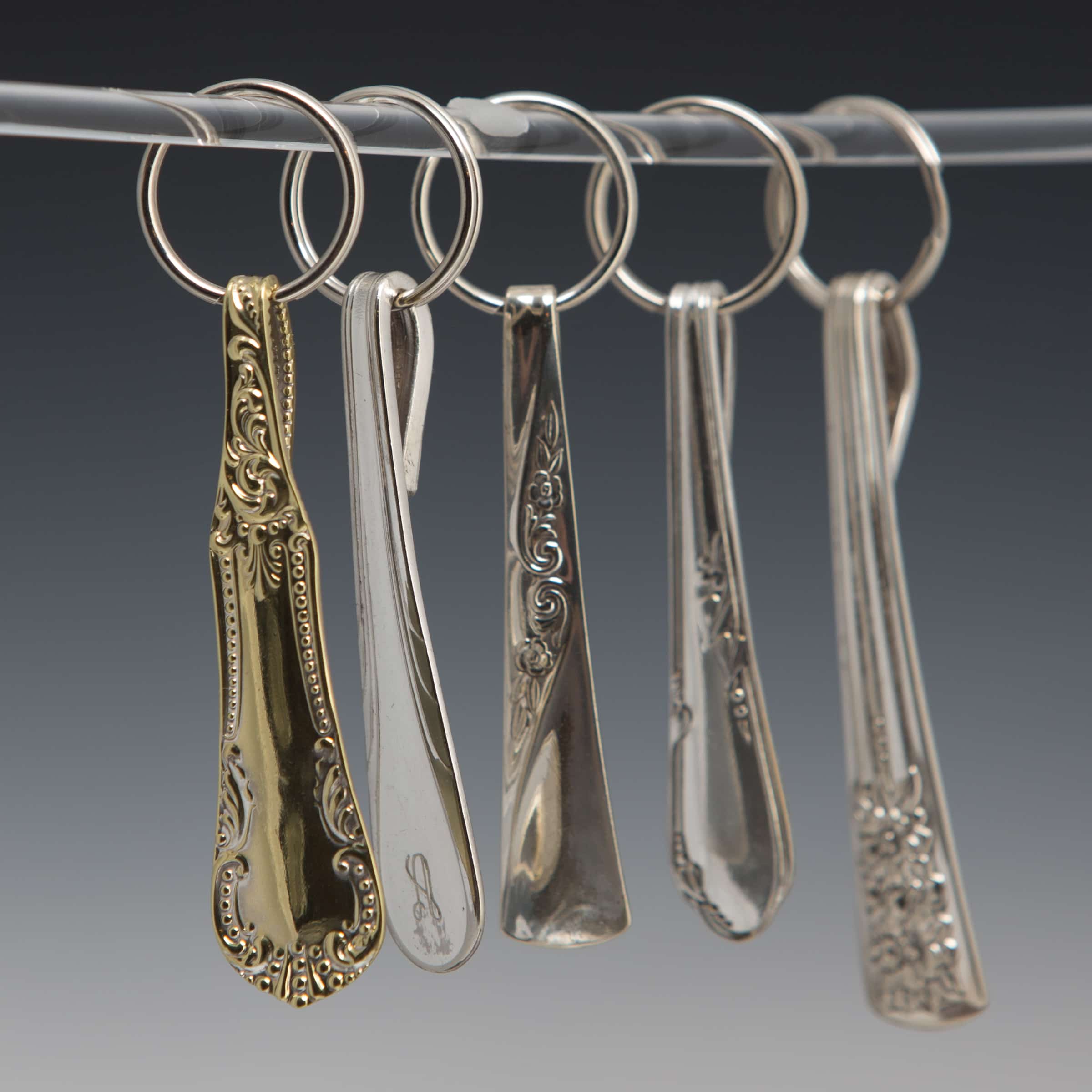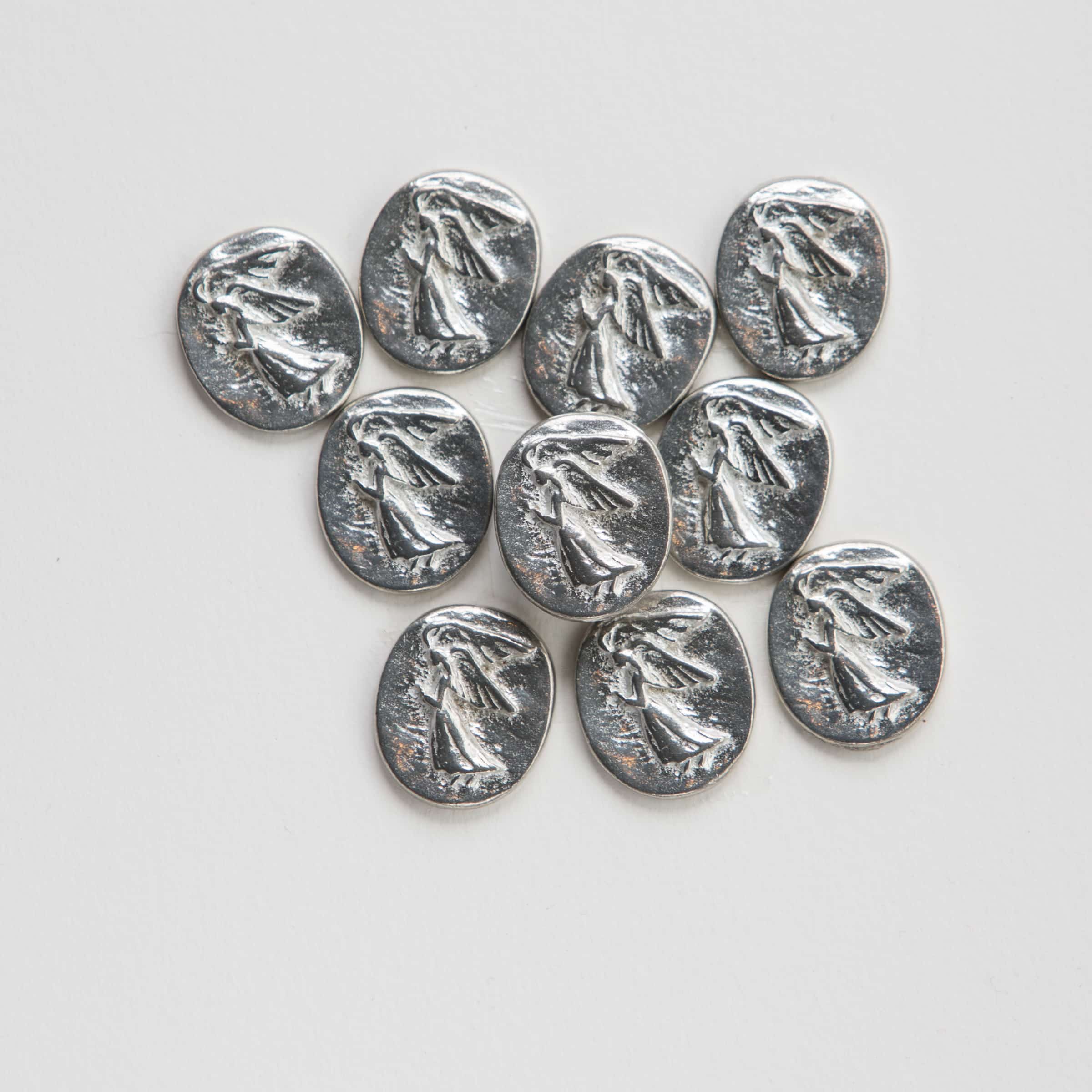 Antique Silverware Artisan
""In 1984 while Craig Fowler lived in Avon CT, he was asked by a local shop-owner/friend if he would make spoon wind chimes, carrying on a tradition of a older gent who had passed away and made them for her. That was the start of Craig's part-time craft business, and he adds innovative changes each year. Craig is in charge of all smith work, and he uses a ball peen hammer to create the nubbles.
These nubbles help the sound resonate back and forth, keeping the sound dissipating out. Craig only uses silver plated silverware because the base metal (Nickel Silver, Brass, Copper or Bronze) is what gives tone to the chime. The heavier the spoon, the deeper the tone, so Craig uses four different weighted spoons, forks and knives to give different tones.
That is why no two chimes look, or sound alike. Craig will create a wind-chime, bud vase, ornament or place card holder for you if you have odd pieces of Grandma's set that would make a great heirloom for the same price as if he used his spoons.
For the Wind Chimes, remember that pieces must not be stainless or sterling, and should be different in size and weight to create great sound. If you have just one piece of Grandma's Silver Plated set, Craig can add the others pieces needed for a chime to add delight to all who hear it. They can be hung outside, and when they tarnish, they take on a burnished grey patina that is mellow and beautiful.
"Thank you for your thoughtful gesture.  Your support means a great deal to us."
Sincerely,
Former President Donald Trump and First Lady Melania

Wind chime art makes the big screen
A rusty, grimy wind chime that appears in the opening scene of the current film "When A Stranger Calls" is Fowler's handiwork.